In the province of Málaga, the town of Antequera is located at the main crossroad of Andalucia. That is why it is known as "the heart" of the autonomous region and the reason why it has been, and it still is, a must for all times travelers. We can get to know its historical heritage through the magnificent Monument Complex which includes more than fifty Civil & Religious buildings dated between the Bronze Age and the 18th century.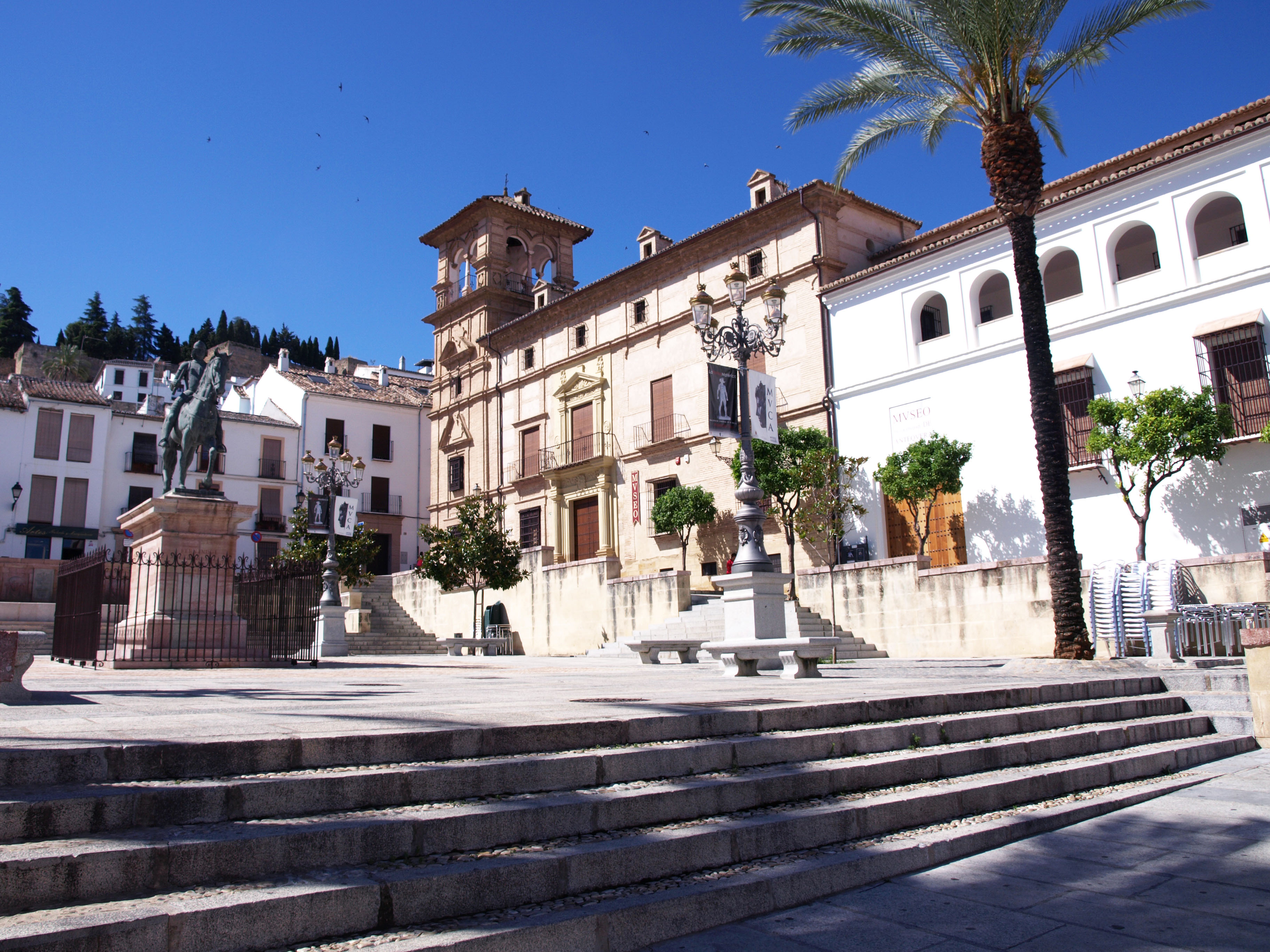 It is very difficult to describe in just a few lines the many centuries of history resulting indolmens, collegiate churches, churches, convents, palaces, arches, doors, citadel, chapels, hermitages, mansions, small urban palaces and even the very own urban grid. However, the monuments are not the onlyappeal to come to Antequera. We have splendid natural landscapes, as the fertile lowland (Vega) or El Torcal, an amazing karstscenery where you can move millions of years ago in Earth's history.
As it could not be otherwise, the history and the land are the basis of the local gastronomy, with our famous porra antequerana (cold tomato cream), the inevitable mollete (Arab style bread) usually taken for breakfast and the unequally mantecado (sweet buns) angelorum and bienmesabe from the convents turntables.

Relevant phone numbers
TOURIST OFFICE: 952 702 505
NATIONAL POLICE: 952 706 350
LOCAL POLICE: 952 708 103/104
GUARDIA CIVIL: 952 840 357
HOSPITAL: 951 061 600
CIVIL SERVICE: 952 708 132
Transport:
RADIO TAXI SERVICE: 952 845 530
TAXI ANTEQUERA: 951 700 228/ 600 955 845
TRAIN STATION ANTEQUERA-RENFE: 952 843 226
ANTEQUERA-SANTA ANA HIGH SPEED TRAIN STATION: 952 128 151