THE UNIVERSITY OF MÁLAGA
The University of Malaga is a young university founded in 1972. It is a public institution that provides its services in an environment marked by tourist, cultural and technological activity. It was initiated as a popular movement, which resulted in the forming of the citizens' platform, 'Friends of the University of Malaga'.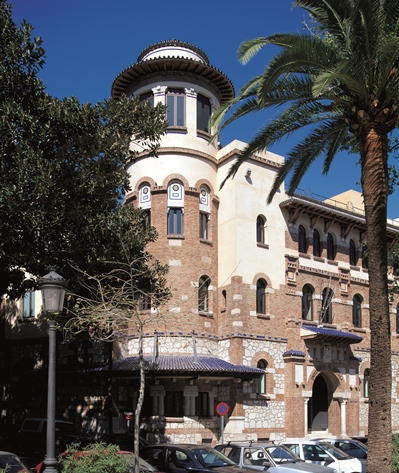 The University was recognised with the Campus of International Excellence and set in a prosperous social and economic environment, but it is also open and participating, and at the service of society. Committed to quality and excellence, the University of Malaga cares about the lifelong education of people. At the same time, it is concerned about the job market and employment, connected to the business world and the public sector, and integrated in the European Higher Education and Research Area. This institution, apart from being competitive in the Andalusian environment, stands out in the national and international arena and it is orientated towards the global knowledge society.
The University of Malaga has become not only a huge cultural dynamic for the city, but also a strong support for future technology and research. The University of Malaga makes up an important part of the 'productive triangle' of the city, along with the airport and the Andalusia Technology Park. This Technology Park is joined to the University institution through a continuous flux of ideas, highly qualified professionals and advanced technologies.
Our University has already been honored to organize such championships as: the 3rd World University Futsal Championship in 1992, the 15th World University Judo Championship in 2000, the 13th World University Golf Championship in 2010, the 8th European Universities Beach-Volleyball Championship in 2011, the 9th European Universities Futsal Championship in 2013, the 14th World University Futsal Championship in 2014 and the 23rd World University Handball Championship which were done with professionalism.
In order to hold this World University Championship, our University counts on numerous alliances as well as the support of different institutions and organizations — High Sports Council, Antequera Town Hall, Malaga Provincial Council, the ASOBAL Handball League, etc. Moreover, the University of Malaga has a great experience in this sport as our team competes in Silver Division (2nd most important Division in Spain), and has been Champion of the European University Championships in 2008 and 2009, finishing in 5th position in 2010.
Antequera represents an excellent place to hold this Championship, as it is an emblematic city with a great cultural and monumental richness and is located in a strategic place of Andalusia, which is linked to one of the most important communications connections in the south of Spain.
It would be therefore a huge honour for us to organize this 9th European Universities Handball Championship.